Congratulations Champagne Pop Up Card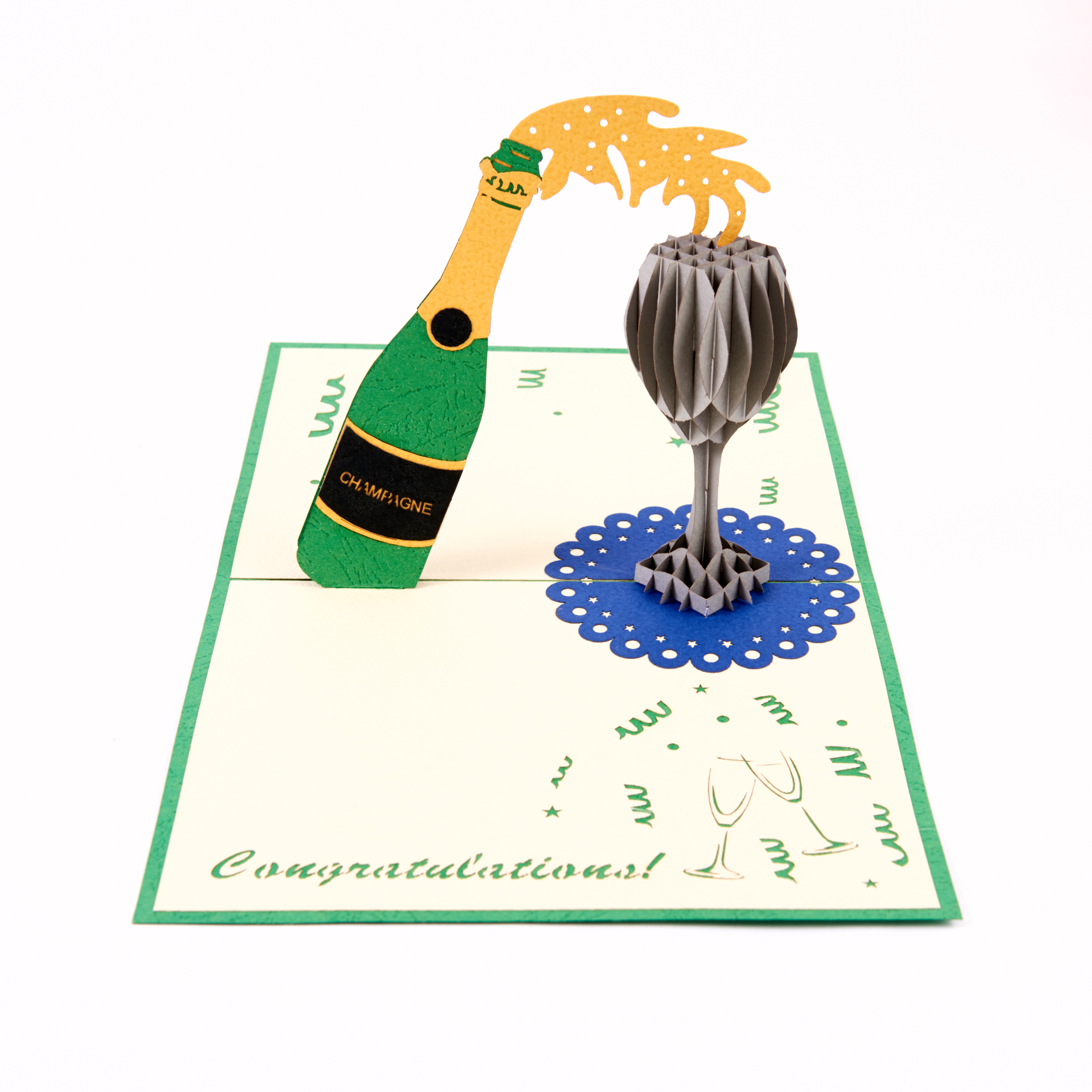 Congratulations Champagne Pop Up Card
Pop open the champers and celebrate with this corker of a card!
A top pop up card for any celebratory occasion, our Congratulations Champagne Pop up Card is the perfect companion to a bottle of champagne to congratulate friends or family. Whether it's a wedding, anniversary, promotion, Birthday, new home, or any other occasion which calls for a congratulatory celebration, there's no better way to say it than with our unforgettable Champagne Pop up Card! As the card opens, out pops a flowing bottle of fine champagne mid-pour into a majestic champagne flute.
Lovingly handcrafted from the highest quality paper, all of our 3D Papyrus cards are carefully assembled so that your recipients can continue to enjoy these elegant and timeless cards over and over again.
All iPapyrus Pop up Cards come complete with an envelope and are presented in protective packaging.
Front Message: Blank
Inside Message: Congratulations
Contents: 1 card with coordinating white envelope
Packaging: Cello sleeve
Size: 150 mm x 180 mm