A Kiss On the Bridge By Moonlight Pop Up Card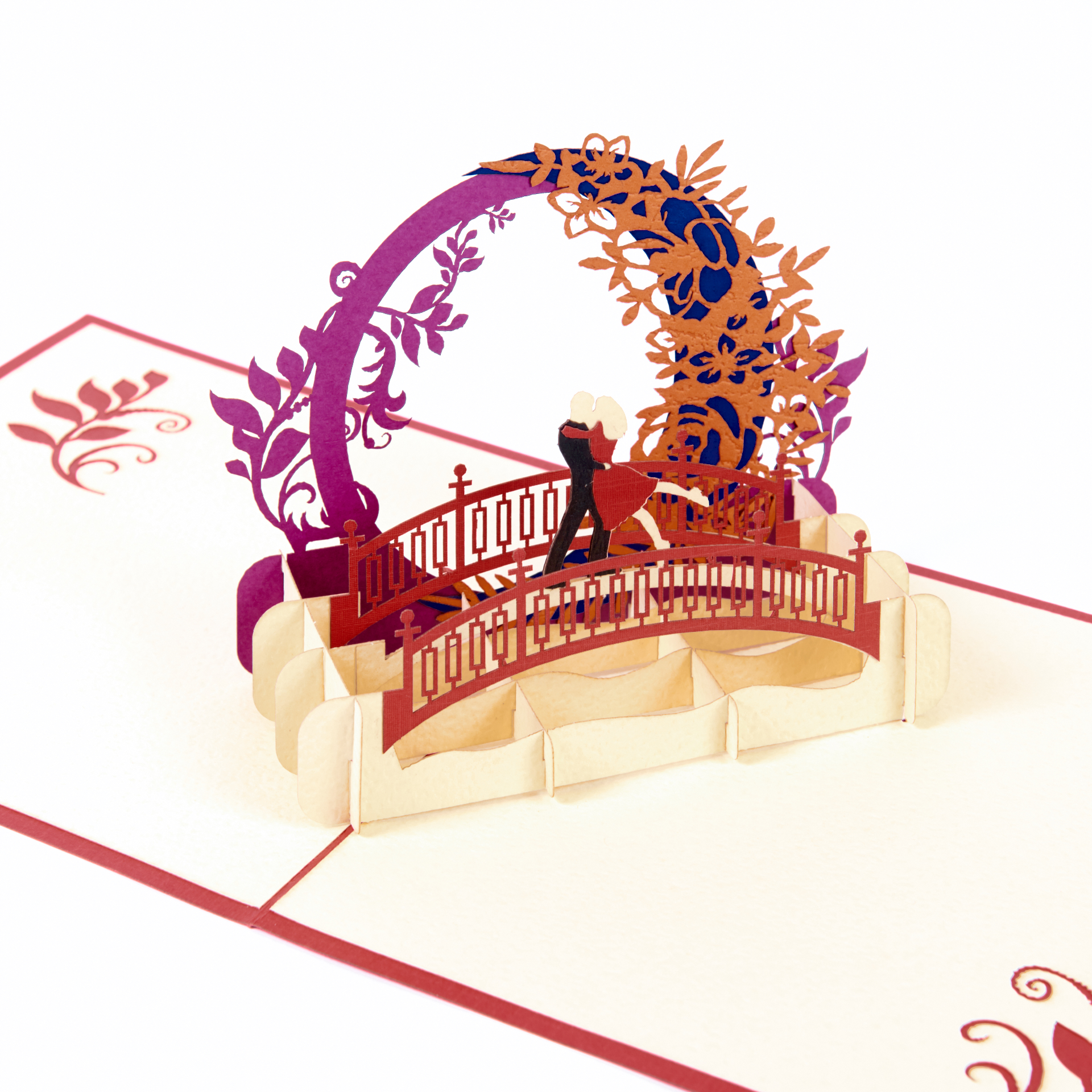 A Kiss On the Bridge By Moonlight Pop Up Card
What could be more romantic than embracing in a magical kiss by moonlight?
This spectacular iPapyrus Valentines card captures a truly breathtaking pop up scene. As it opens, out pops the three-dimensional display of a couple enjoying a passionate kiss upon a scenic bridge below the shimmering moonlight, with the lady quite literally swept off her feet! With plenty of blank space below to add your very own meaningful message, this is the ultimate Valentines Day Card with which to surprise your loved one.
So much more than just a card, our Couple Kissing Night Moon Bridge Pop up Card is expertly crafted from the highest quality paper and is able to be treasured as long as true love itself.
Our Couple Kissing Night Moon Bridge Valentines Card is supplied complete with an envelope and in protective packaging.
If you are planning a wedding and you would like us to make your customised wedding invitations; please get in touch with us through our bespoke section in the top menu!
Front Message: Blank
Inside Message: Blank
Contents: 1 card with coordinating white envelope
Packaging: Cello sleeve
Size: 110 mm x 180 mm