Giddy in Love Giraffes Valentines Day Pop Up Card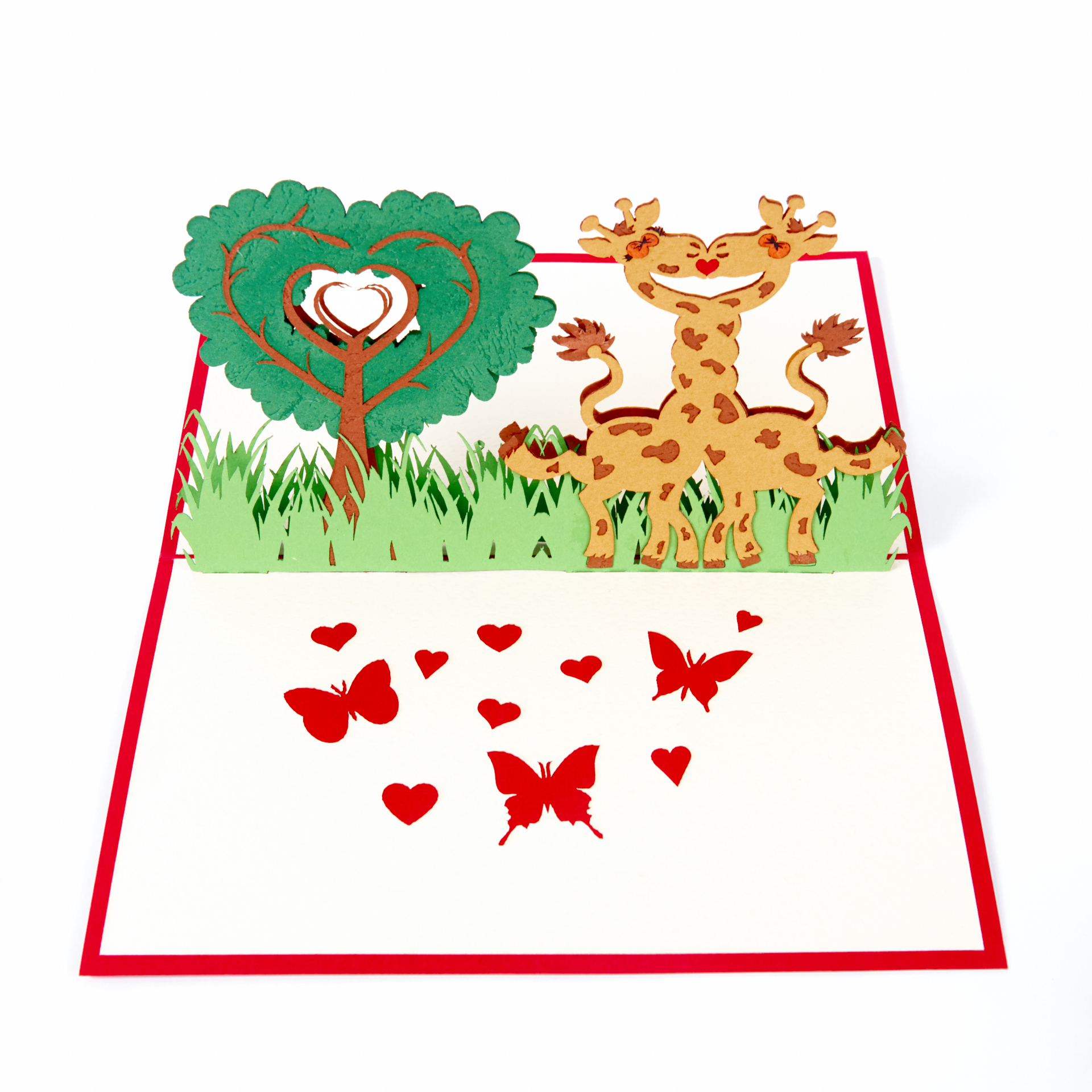 Giddy in Love Giraffes Valentines Day Pop Up Card
Ain't no animal high enough to keep you away from each other! Let them know how high your love goes with our Giraffe Romantic Couple Pop Up Card this Valentines Day!
Featuring a pair of passionate giraffes entwined in a kiss on the front, this fabulous three-dimensional card opens up to reveal the vibrant scene, with two giraffes kissing next to colourful green heart tree. If you love the zoo, or safari, or your partner adores giraffes this the perfect Giraffe Valentines Card to make them smile!
Made from the highest quality paper and delicately assembled, all of our three-dimensional popup cards are designed to be treasured and enjoyed for years to come, making them so much more than just a card!
Our Giraffe Couple Romantic Kissing Valentines Card is supplied complete with an envelope and in protective packaging.
If you are planning a wedding and you would like us to make your customised wedding invitations; please get in touch with us through our bespoke section in the top menu!
Front Message: Blank
Inside Message: Blank
Contents: 1 card with coordinating white envelope
Packaging: Cello sleeve
Size: 110 mm x 180 mm