Classic Steam Train (Blue) Pop Up Card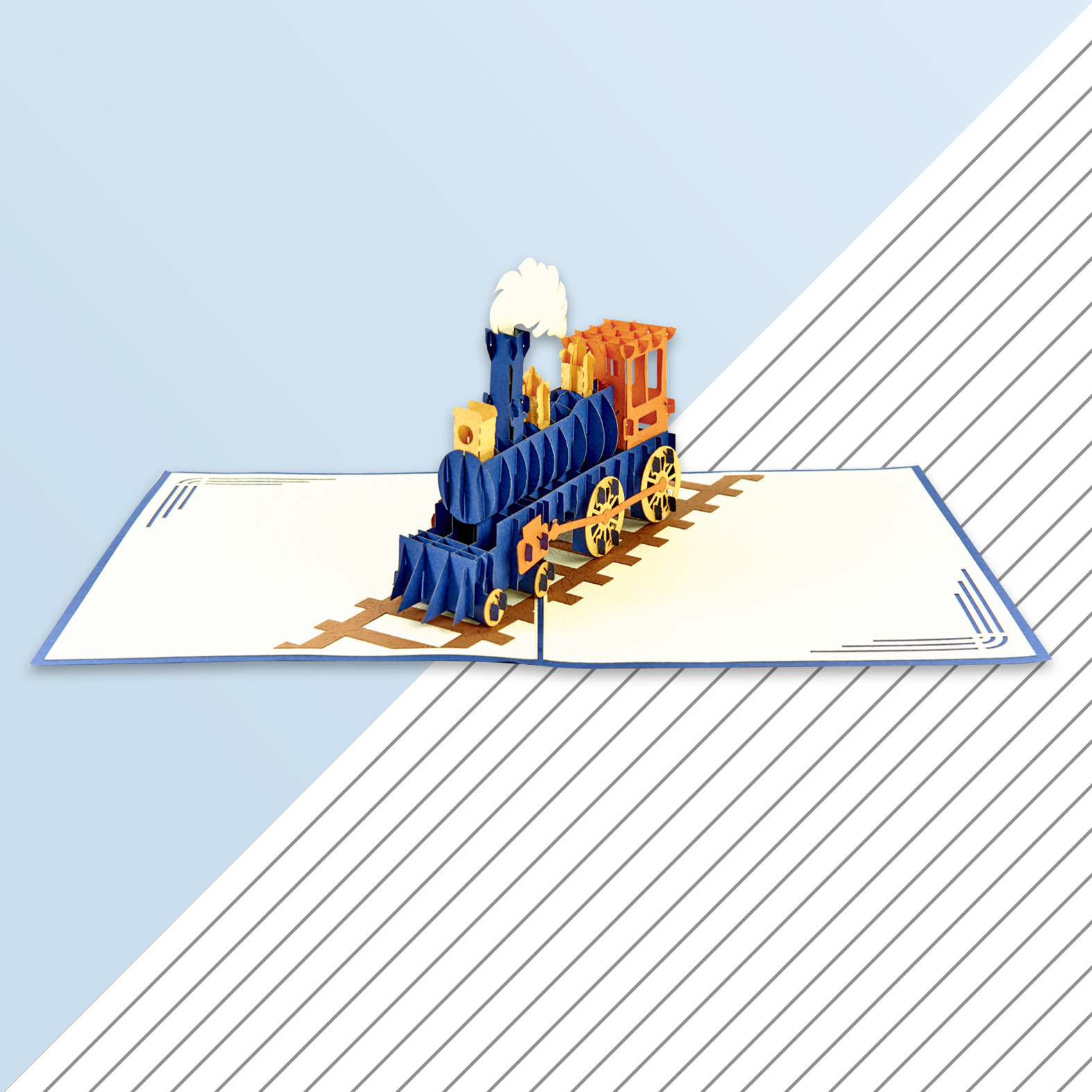 Classic Steam Train (Blue) Pop Up Card
Surprise them with a card they'll be truly chuffed with!
The first steam train was invented over 200 years ago in 1804 and completely changed the world at the time. Even today, rides on traditional steam trains can still be enjoyed and the intricate workings of this extraordinary locomotive remain a marvel. A thoughtful, one-of-a-kind card for any fan of steam trains, our delightful Classic Steam Train Pop up Card opens to reveal a spectacular green 3D steam train, complete with blowing steam. Intricately detailed and a true work of art, this magnificent card would make a fine choice for any occasion.
All our three-dimensional cards are made from high quality paper and finely assembled so that your recipients can keep enjoying these elegant and timeless cards over and over again.
All cards come complete with an envelope and in protective packaging.
Front Message: Blank
Inside Message: Blank
Contents: 1 card with coordinating white envelope
Packaging: Cello sleeve
Size: 150 mm x 180 mm